Wind and Waves
Ocean surface waves are an important phenomenon in many aspects of oceanography, while also crossing many disciplines, from meteorology to sediment transport, renewable energy, coastal morphology and coastal engineering. Waves have direct impact on safe navigation and coastal erosion, while also mediating ocean-atmosphere interactions with transfers of momentum, heat, water, carbon dioxide and other quantities. While often regarded as a topic separate from oceanography, ocean waves are included in global meteorological centre forecasts, and studies of other processes may neglect them at their peril, as they are often implicitly accounted for, while their variability may not be properly understood. The study of waves takes in many widely-varied skills, from in situ observations to satellite remote sensing, from statistics of extremes to long-term climatic trends, and from modelling of ocean waves on global scales down to details of wave-current interactions or the bottom boundary layer in shallow water.

Aims of the SIG:
1) To promote research in ocean surface waves and of their interactions with oceanographic, atmospheric and climatic processes.
2) To provide a forum for cross-disciplinary exchange of information.
3) To encourage early-career researchers in this field by providing an informal platform for presentations and interactions.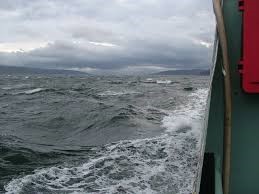 How can you get involved in the SIG?
Please contact Lucy Bricheno: luic@noc.ac.uk to find out more about the special interest group, and join our future meetings.

You can read more about the special interest group, and sign-up to our mailing list by visiting our website here:

http://groupspaces.com/ChallengerWindWavesSIG
Recent Activities:
Next meeting: Spring 2020, UK Met Office

2018, Newcastle: (cancelled due to clash with Ocean Modelling SIG)
Wednesday, 19th October 2016 at 12pm - 1pm Thursday, 20th October, HR Wallingford, Oxfordshire
Thursday, 22nd March 2012, Foresight Centre, Liverpool

Updated 14/10/2019
Latest News
Challenger Society 2020 Conference
Challenger Society 2020 Conference
at SAMS , Oban




7th-11th September, 2020
Registration, and Abstract submission is available on the conference website at https://challenger2020.co.uk

---
West Antarctic Peninsular and Scotia Arc - Working Group Meeting 2020
Details of the 2020 working group meeting 1st August 2020
XXXVI SCAR, Hobart, Tasmania, Australia


---
Ocean Challenge search function
There is a new online search function for all Ocean Challenge issues that allows anyone to easily search for articles on a specific topic. We hope this will be used not just by the marine science community but by educators who would otherwise not have access to such resources.

(8/11/2017).
---