Virtual Conference 2021



Let's talk about the Oceans!
Instead of our usual biennial meeting, the Challenger Society kindly invites all UK marine scientists to a series of discussion sessions to explore current topics in marine science. The format will be short talks, guided discussions and networking breaks. The Society welcomes members and non-members, with early career researchers especially encouraged to attend and contribute. Attendance to the sessions is free but a suggested donation of £5 per session can be made via the donate button on our membership page found here (please note that members must be logged out to see the button):
donate
. All sessions will be run on Zoom with links sent to those who have registered. Further details and calls for the sessions will be circulated in due course.
Save the Dates
9th September 2021 - 12:00-13:30 and 10th September 2021 16:00-17:00
Welcome, Fellowship Award talks and the Annual General Meeting
The welcome and fellowship award talks will precede the Ocean Modelling SIG meeting. The AGM will follow on from day two of the SIG meeting.
Welcome and Fellowship Awards Registration Link
AGM Registration Link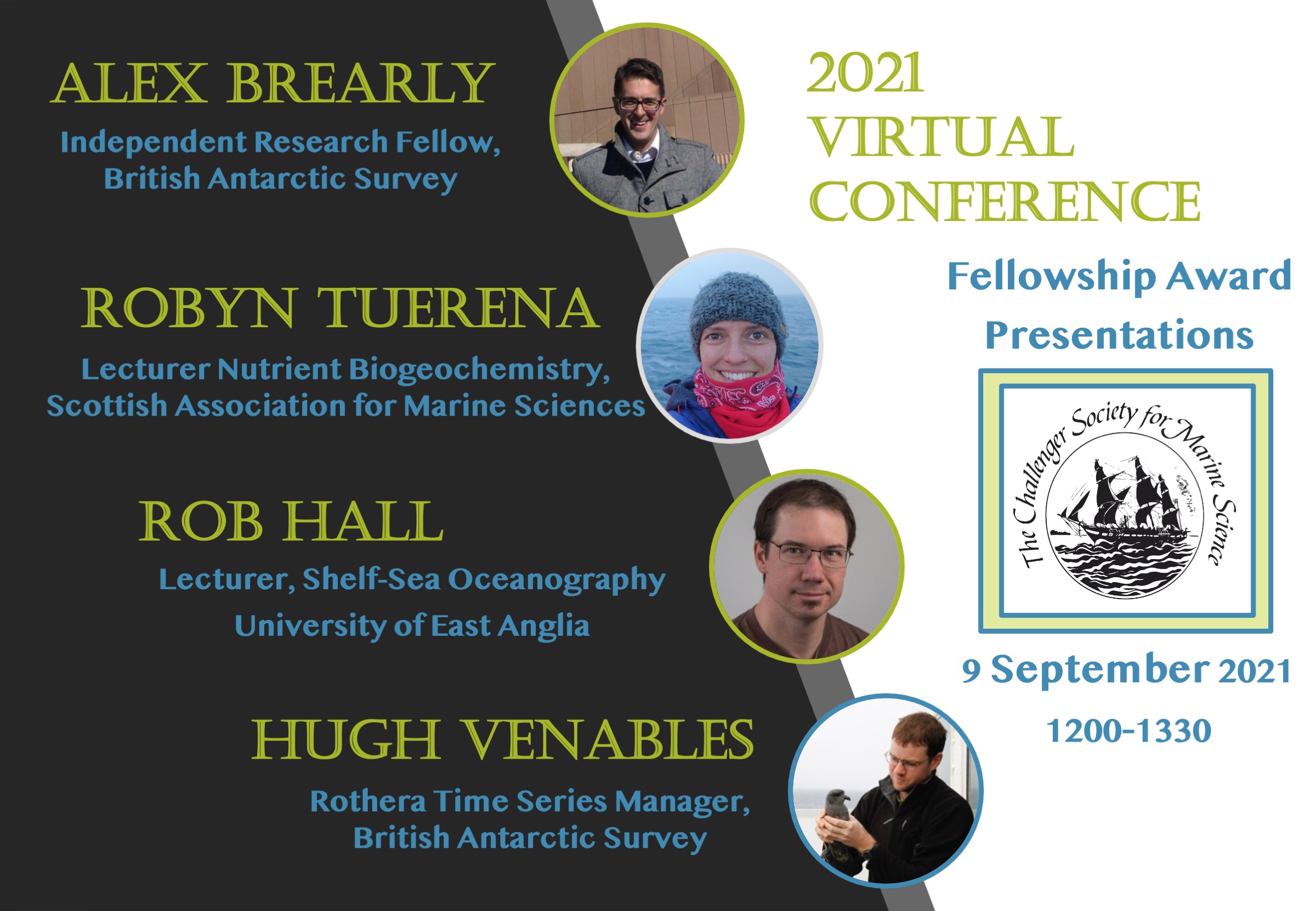 5th and 6th October 2021 - 13:00-14:30
Equality, Diversity and Inclusivity sessions, co-hosted with MASTS
5th October Registration Link
6th October Registration Link

The Challenger Society invites abstract submissions to present a 10 minute talk at the Challenger Virtual Conference EDI event on the 6th of October 2021. We are inviting presentations on case studies of best practices relating to EDIA initiatives in marine science. Abstracts should be <250 words and should be submitted by the
14th of September 2021 (extended deadline).
Abstract submission link:
https://forms.office.com/r/ifaPA6P85Z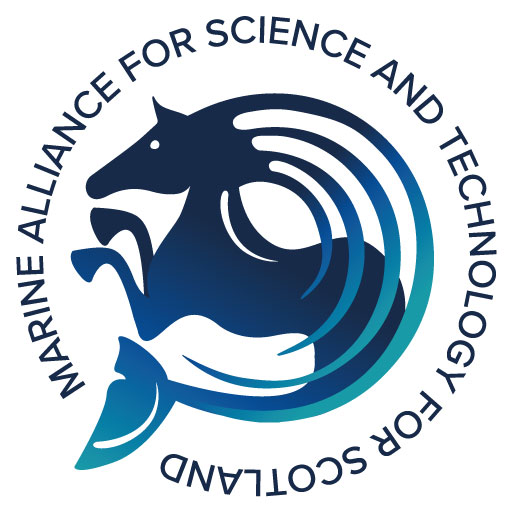 18th November 2021 - 13:00-14:30
Science for the UN Decade of the Ocean
Further information can be found
here
.
Abstract submission deadline 4th October 2021 (extended deadline).
Registration Link
9th December 2021 - 13:00-14:30
Defining Challenger Society's Role in Marine Science
Registration Link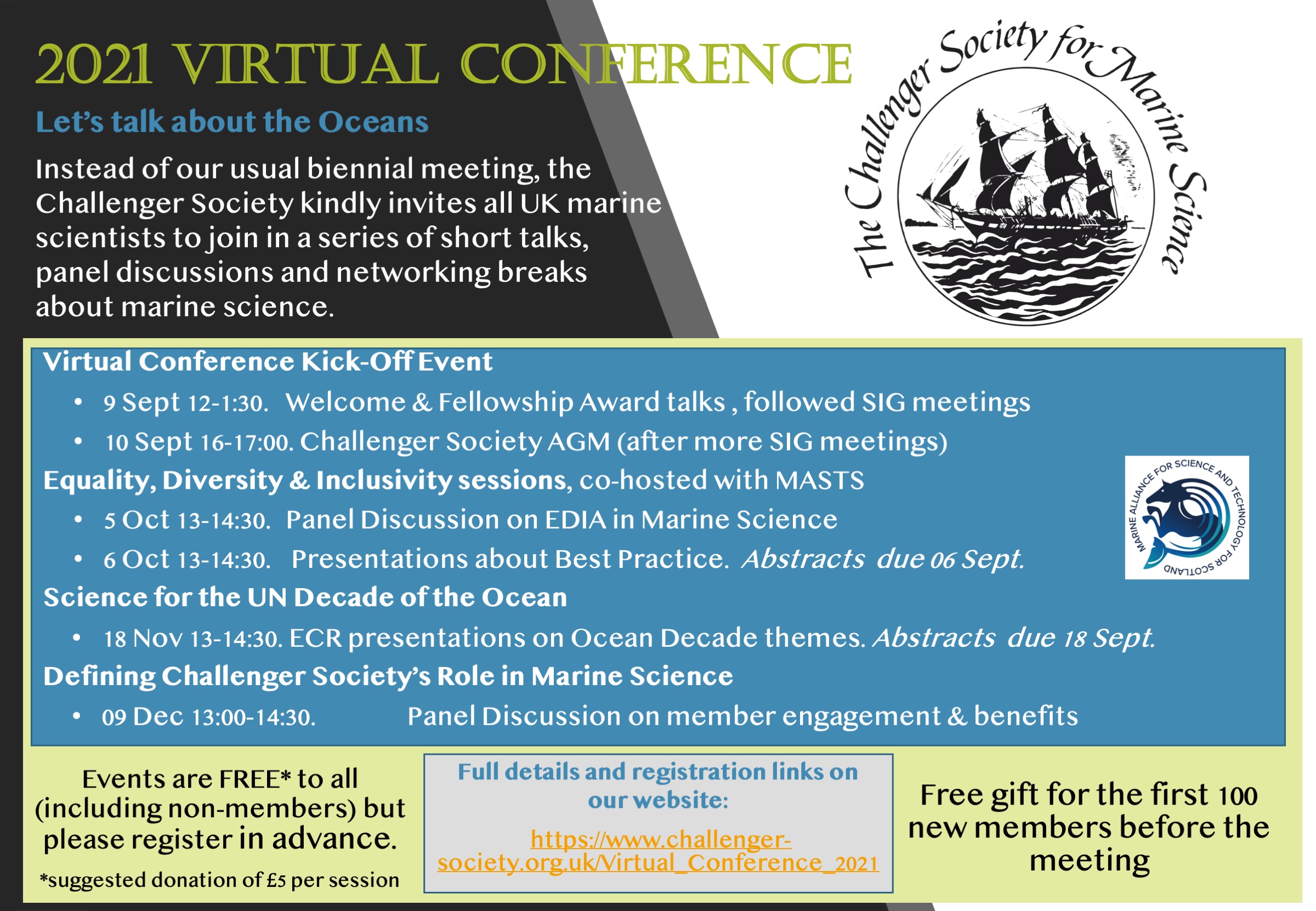 Latest News
Ocean Business 2021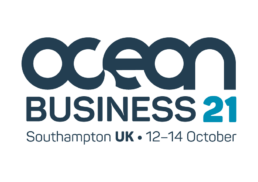 Discover world-changing science and technology
---
News items from the NOC Association and the Marine Facilities Advisory Board
The details of the membership of the Decade Working Group (DWG), that was announced at the May 2021 AGM of the NOC Association, are now available:
NOC Association of Marine Science National Capability Beneficiaries | National Oceanography Centre

The March 2021 minutes of the Marine Facilities Advisory Board are available here: Marine_Facilities_Advisory Board_March_2021_minutes.pdf (noc.ac.uk)

Are your institution's details up to date on the The UK Marine Science and Technology Compendium? If not, please let the Secretary know.
Secretary to the NOCA and MFAB: Jackie Pearson, jfpea@noc.ac.uk National Oceanography Centre
---
Report on Impacts of Covid-19
Summary Report on the Impacts of Covid-19 available from the NOCA AGM
---