The Council
The Officers and Ordinary Members of Council are elected at the Annual General Meeting.
The President is elected for a two-year term (past presidents are listed here) and Ordinary Members each serve for three years. The Honorary Secretary and Honorary Treasurer each serve for four years


The Officers Ordinary Members and Co-opted Members are as follows:
President 2020-2022
Professor Rosalind Rickaby, University of Oxford, website
President-Elect 2021-2022
Professor Mike Meredith, BAS

Honorary Secretary 2018-2022
Prof. Mattias Green, Bangor University. website
Honorary Treasurer 2017-2020
Dr Edward Mawji, National Oceanography Centre, Southampton. website

Ordinary Members of Council
Web Development 2018-2021
Dr John Bacon, Centre for Environment Fisheries and Aquaculture Science, Lowestoft.
website
Special Interest Groups 2021-2024
Dr Cecilia Liszka, BAS
website
Education and Outreach 2018-2021
Dr Judith Wolf, National Oceanography Centre, Liverpool website
Early Career Network Coordinator 2019-2022
Dr Siddhi Joshi, Consultancy based in London website
Editor, Challenger Wave 2010-2020
Dr John Allen, University of Portsmouth. website
Student Travel Awards and Stepping Stones 2018-2021
Dr Sophie Wilmes. Bangor University. website
Industry Liaison and Technology 2010-2019
Mr Terry Sloane, Planet Ocean Ltd. biography
Communications 2021 - 2024
Dr Anna McGregor, University of Glasgow, website
UK SCOR Representative 2019-2022
Prof Allessandro Tagliabue University of Liverpool website

Coordination for Challenger 150.
Professor Rachel Mills, University of Southampton, National Oceanography Centre, Southampton. website

Membership, Data Protection and Management 2017-2020
Dr Chelsey Baker, NOC Southampton website

NOC Liaison 2019- 2022
Professor David Thomas, University of Bangor, website

Dr Kate Hendry, University of Bristol, website
Equality, Diversity, Inclusivity and Accessibility, 2021-2024
Ex-officio and co-opted members of Council:
Chair, Ocean Challenge Editorial Board
Dr Stephen Dye, Cefas, website
Editor, Ocean Challenge
Ms Angela Colling, Formerly Open University

Chair of 2022 Challenger 150 Conference
Professor Richard Herrington (NMH) website

Coordinator for 2022 Challenger 150 Conference
Professor Kerry Howell, University of Plymouth, website
Website and Development
Dr John Bacon
Latest News
Ocean Business 2021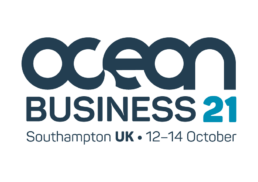 Discover world-changing science and technology
---
News items from the NOC Association and the Marine Facilities Advisory Board
The details of the membership of the Decade Working Group (DWG), that was announced at the May 2021 AGM of the NOC Association, are now available:
NOC Association of Marine Science National Capability Beneficiaries | National Oceanography Centre

The March 2021 minutes of the Marine Facilities Advisory Board are available here: Marine_Facilities_Advisory Board_March_2021_minutes.pdf (noc.ac.uk)

Are your institution's details up to date on the The UK Marine Science and Technology Compendium? If not, please let the Secretary know.
Secretary to the NOCA and MFAB: Jackie Pearson, jfpea@noc.ac.uk National Oceanography Centre
---
Report on Impacts of Covid-19
Summary Report on the Impacts of Covid-19 available from the NOCA AGM
---