Dr Alessandro Tagliabue

Alessandro Tagliabue is currently a Reader in Ocean Sciences at the University of Liverpool, where he as held a faculty post since late 2012.
He gained his PhD in Ocean Biogeochemistry from Stanford University (USA) in 2006, and conducted postdoctoral research in Paris and Cape Town prior to joining the University of Liverpool.
Alessandro is interested in the processes that shape ocean biogeochemical cycles and how environmental variability affects biological activity in the ocean. To achieve these goals, Alessandro uses a combination of biogeochemical modelling, data synthesis and fieldwork.
He is co-chair of the data management committee of the GEOTRACES programme, is a Lead Author on the current IPCC special report on the Changing Oceans and Cryosphere, co-chairs a SCOR working group on iron modelling and is a Challenger Fellow.
Latest News
Ocean Business 2021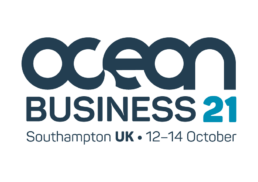 Discover world-changing science and technology
---
News items from the NOC Association and the Marine Facilities Advisory Board
The details of the membership of the Decade Working Group (DWG), that was announced at the May 2021 AGM of the NOC Association, are now available:
NOC Association of Marine Science National Capability Beneficiaries | National Oceanography Centre

The March 2021 minutes of the Marine Facilities Advisory Board are available here: Marine_Facilities_Advisory Board_March_2021_minutes.pdf (noc.ac.uk)

Are your institution's details up to date on the The UK Marine Science and Technology Compendium? If not, please let the Secretary know.
Secretary to the NOCA and MFAB: Jackie Pearson, jfpea@noc.ac.uk National Oceanography Centre
---
Report on Impacts of Covid-19
Summary Report on the Impacts of Covid-19 available from the NOCA AGM
---